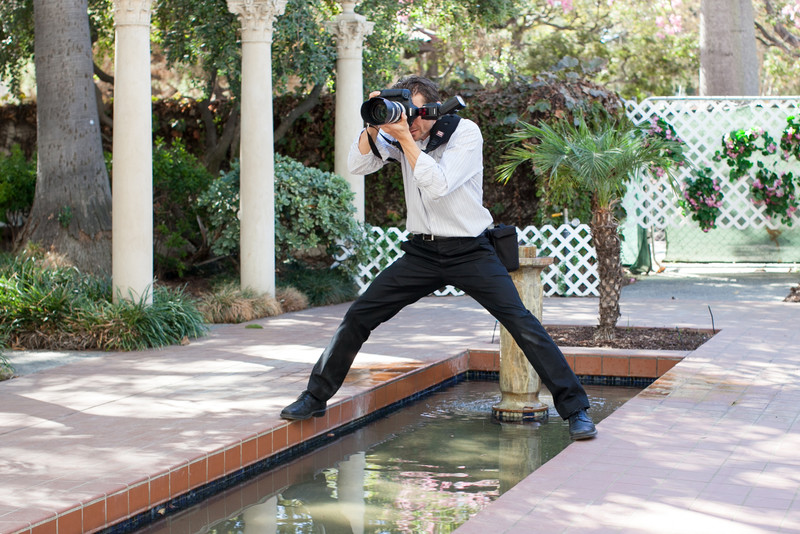 Welcome and thank you for taking the time to learn more about our studio! We are honored to have you as our guest.
Epic Imagery is a Los Angeles area based studio built upon a solid foundation of over 15 years of professional photography experience. Serving our clients with integrity, respect and professionalism is of utmost importance. These principles serve as the bedrock of our commitment and dedication. At Epic Imagery, we are a team of dedicated professionals who take pride in capturing your special event in an extraordinary manner. With extensive experience and state-of-the-art equipment, we bring a high-level of expertise to our wedding and event photography in Los Angeles.
Epic Imagery consists of a team of energetic and dynamic photographers who are ready to travel for your next event. Although Southern California is our home base, we are available for worldwide events! Having photographed events throughout the United States, Mexico and Canada we're always ready for where the next adventure takes us, so please don't hesitate to consider us for your next wedding or event.
When it comes to event photography in Los Angeles, choices are abundant. Hiring the best event photographer typically means you need to do a little research. Ultimately, you can take a chance on a less-experienced photographer or you can rely on the expertise of the professionals at Epic Imagery. We have vast experience on multiple levels having photographed Weddings, Mitzvahs, Engagements and other luxury events in los Angeles, CA and beyond.
At the core, Epic Imagery specializes in telling your unique story through artistic and stylized images. Upon browsing our portfolio, you'll discover that our style is realized through a refreshingly creative perspective, with influences found in photojournalism, fashion, and fine-art. In addition to offering impactful wedding and event photography, we offer multiple services under one roof. Our clients can choose from an array of photographic event services from weddings, engagements, bridal showers and beyond.
Our studio also offers services in other areas of photography such as corporate and commercial work however, weddings and portraiture have been the backbone of our work since the establishment of our business in 1997. We hope than in browsing through our site, you will gain a strong visual impact and vivid understanding of our images, methods and services.
One of the reasons our clients rave about our services is that we offer innovative creativity coupled with affordability. Our pricing is based on a flexible packages that work with the clients needs in mind.
If there are any questions you may have or if you'd like to connect with us directly about your wedding and event photography needs in Los Angeles, please don't hesitate to drop us a line. We are looking forward to hearing from you!
Copyright © 2019 - Image by Epic Imagery 19030 Labrador St., Northridge, CA 91324 818-832-2700 - www.epicimagery.com - info@epicimagery.com