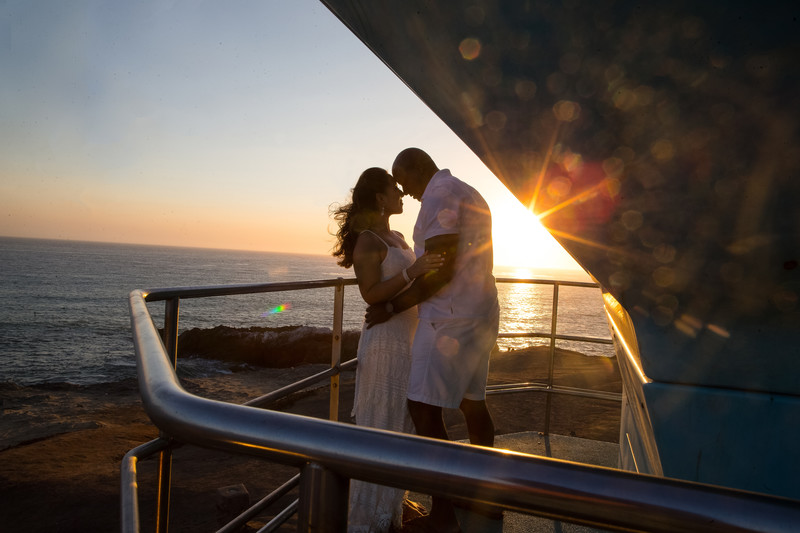 Engagement sessions are such a joy for me to shoot. Over the years the engagement session has escalated from a relatively static experience to a very creative and energetic exercise! These sessions are usually the first "hands on" photography experience I have with my new clients. At this point typically, it's been primarily phone calls and emails... and now it's time for some fun!
An engagement session serves both photographer and client well on many levels. For me it really helps build a certain level of photographer/client rapport. There is a relational dynamic formed that is a natural byproduct of time spent in front of the camera. Not only is this helpful on the wedding day for myself and the couple, but many times between the couple themselves. For many it serves as sort of a "run-through," in regards to makeup, hair and photographic methods. This experience can really help lay the groundwork for a fun, successful and relaxed wedding day!

In practicality, the way it works is that several weeks to months in advance of the wedding the couple and I collaborate to pick the perfect location for their session. Given that my studio is Los Angeles based, this could be anywhere from well-known locations such as Disney Hall, Getty Center, Santa Monica, Downtown L.A. and on and on. Alternatively the location could also simply be an intimate living room, an uncharted stretch of coastline or a off-beat coffee shop. The possibilities are truly endless.

With that being said, I always like to encourage settings, and places that have meaning to my wedding clients. I love the stories I'm told where my couples meet, spend time and really fall in love... it's in those streets, buildings and places I feel like I'm able to truly capture part of their story.
In addition to all of the previously mentioned benefits, there are some tangible items that clients can take away from these sessions as well! Some of these items include custom prints, framed canvases or even an elegant guest book to name a few. If you might be interested in an engagement session as part of a wedding package or even on it's own, please don't hesitate to contact me! My direct email address is danny@epicimagery.com. Also feel free to call me at: 818-832-2700.
Danny Baker
Copyright © 2019 - Image by Epic Imagery 19030 Labrador St., Northridge, CA 91324 818-832-2700 - www.epicimagery.com - info@epicimagery.com