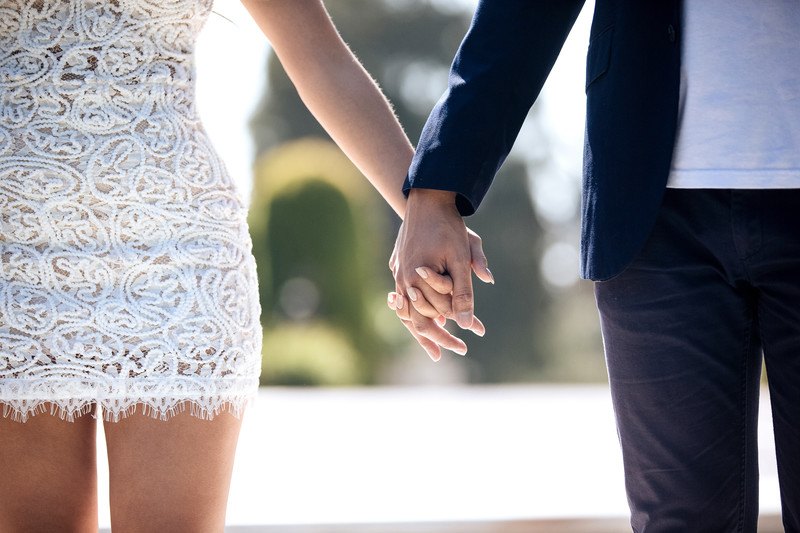 Got questions?

How would you describe your style? I guess if I had to sum it up in a word, I strive to capture "timeless" images. I really want the end result I produce to stand the test of time. So whether it's 50 years down the road, or 5 days, the viewer will be caught taking in real, creative and mind-blowing imagery.
What is your favorite aspect of a wedding? There are numerous things I love about weddings: Beautiful locations, joyous celebrations and of course the profound commitments exchanged before family and friends. Typically, there is no single event in a person's life quite as significant… for me, this creates incredible opportunity for true "story telling" through my images.
How long have you been a professional photographer? Approximately 15 years. I found a love for photography in my early 20's and I've never looked back!
What separates you from the pack? I was lucky enough, and young enough to get my start shooting photography in a film based world. This has allowed me to truly understand lighting and master my craft on a technical level that surpasses many. But even above and beyond that, the one unique element that no one else possesses is… me. Additionally I offer the stability and services of a seasoned photography studio.
What's your personality like to work with? Simply put, I love having a good time. Weddings were meant for celebration! Hopefully this joy is evident throughout the extent of my work. I'm also very aware that weddings can occasionally have a little stress mixed in with all the excitement. With that said, creating an atmosphere of relaxation and ease is a top priority.
Any funny stories to tell? Definitely! When I get excited at a wedding, anything can happen. I've rolled over planters, stepped in fountains and even once caused myself to bleed… with my own camera! My mission is to pour my heart and soul into capturing an event… and on occasion, my shoes (and face) can pay a price, ha ha.
What type of gear do you use? I'm a Canon guy. Currently I take my 1DX and a slew of "L" quality lens along for the ride. If you're interested in the finer details, hit me up!
Are you insured? Yes, I have an insurance policy that is specific for photographers. This covers on-site liability and many other aspects needed. There are plenty of times that venues need a certification of coverage, which I gladly supply at request.
Where is your studio located? I have a physical studio located in the Porter Ranch area outside the city of Los Angeles. Most of the time I meet with clients in the roughly 400 sq. ft. of meeting space. For remote clients, I'm happy to setup a Skype or video conference if needed.
What kind of product do you offer? There are countless options when it comes to the many different ways of displaying or presenting the imagery. From custom designed albums to custom framing, guest books, custom wall-portraits, canvas pieces, and on and on. Usually after the wedding or event has been photographed there is a post-event consultation where many of these options are considered.
How far in advance do you tend to book weddings? On average 9 months to a year is pretty common. However, it's not unusual to book up to 2 years out depending on the popularity of the event date. Best advice, don't assume! Shoot me a quick email and I'll give you a quick response as to my availability.
What measures do you have in place to protect the images post-shoot? This is a great question as many less careful photographers leave things to chance. I personally take utmost care and consideration when protecting the images after an event. The images are copied to my in-studio RAID storage system, duplicated to another storage system and then additionally stored in off-site servers as another layer of protection.
Do we get the image files from the wedding? Yes, I do include the files on the back-end, upon album or product delivery.
What is your studio address and phone number? 818-832-2700 | 19030 Labrador St., Northridge CA 91324
Copyright © 2019 - Image by Epic Imagery 19030 Labrador St., Northridge, CA 91324 818-832-2700 - www.epicimagery.com - info@epicimagery.com